The green wall by Vertiss
Vertiss a premium brand for green walls
Novintiss offers via its brand Vertiss a premium and innovative solution for green walls with top-quality products.
Founded in 2009, Vertiss has become a reference on the market of green walls. The brand is part of sustainable architectural development and urban ecology with focus on environmental issues (natural design, low water consumption, thermal and acoustic isolation, carbon sequestration potential.)
Living walls
The living wall is made with ornamental, vegetable and aromatic plants. It is a green space full of live. This innovative concept of ecological walls transforms unexpected places in an original and personalized way.
Green walls can be installed inside or outside. In both cases the installation on any kind of vertical support is easy. The system is recyclable and corrosion proof and can also be used as room or space divider at home or anywhere else.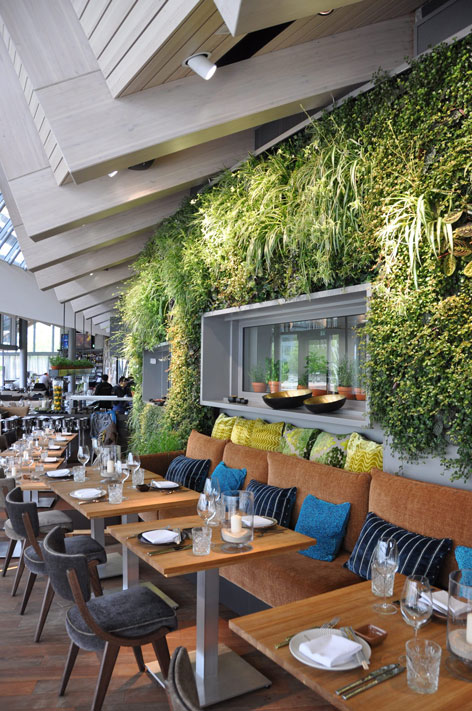 Vertiss : vertical garden
The inside and outside Vertiss concept is made out of a modular system for easy and fast installation and maintenance. The modules can be adapted to any kind of support and layout.
Daily maintenance such as irrigation or fertilization of the green wall has been considerably reduced thanks to the specific growing medium and to the possibility to have an automatic dripper system integrated.
The Vertiss products are made in France and respect the fundamental pillars of sustainable development.
Meet us on green wall www.vertiss.net